HOW TO FUTURE PROOF YOUR BUSINESS IN UNPRECEDENTED TIMES 
Greengage works with clients across a wide range of different industries. One of the things we've learnt on our journey is to watch carefully, listen and take the best expertise and apply their insights.
Today, we asked Imogen Mendhelson the founder of
BoltLDN
to tell us what she has seen - and where she has invested their time and resources.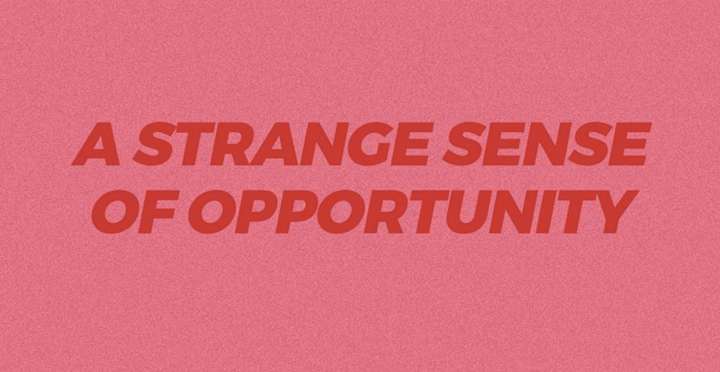 Right now, we find ourselves in unprecedented times. Businesses are grinding to a halt, at least the non-essential ones. The end of large social gatherings is having a significant effect on the economy.
For small business owners and companies at large, by default this spells out a less than positive story. Many are bleeding heavily, being forced to downsize or lay off staff. Our heart goes out to every business making difficult decisions right now.
But curiously there is a strange sense of opportunity in the downturn.
While brands scurry to consolidate and create a sense of safety, there's also some sort of level playing field being created when it comes to marketing and brand awareness, particularly for the smaller players.
Those who dare to risk in times of uncertainty will truly be rewarded. We saw that during the lockdown, most people at home were spending vast amounts of time online -yet many advertisers pulled back their online presence and sense of community because it did not feel financially viable. All the while, the customer was watching, assessing and feeling out the vibe.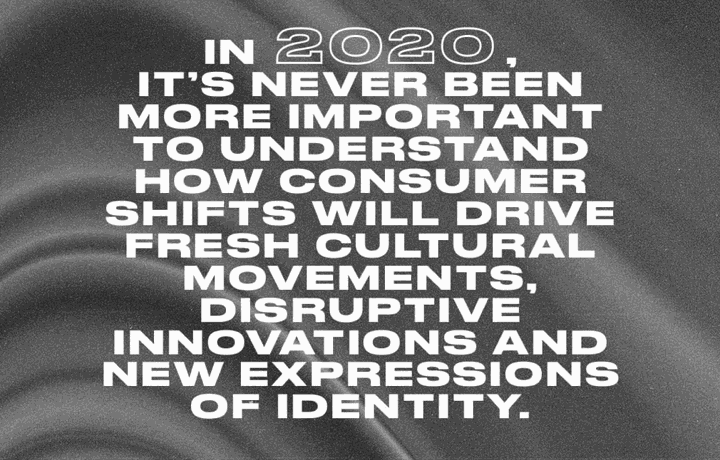 Things are starting to move again - and there is still a huge opportunity to create brand awareness and affinity.
Remember these four simple mantras for social media:
1. Commit to adding value
In the eyes of the customer, most were not solely interested in your product or service itself. They were always drawn in by the promise of value added to their lives. Coincidentally and fortunately, those two have previously overlapped.
But what does that look like now that the landscape has changed? What was previously working may not be working now.
Adding value is the holy grail of brand awareness.
Give me social media posts that add something to my life and you'll find a loyal follower (with the potential to turn into a customer).
And yet in these uncertain times, brands are quick to reveal their ulterior motive by scaling back the sense of contribution to make ends meet. The customer is still watching.
Whether it's providing something interesting and engaging for people to do in their self-isolation or offering encouragement and positivity, to be both consistent and generous is a winning strategy.
What can you be doing to add value to your followers right now? 
2. Occupy the space
The game has totally changed and with it all of the rules. With limited access to high-tech equipment and resources, social media is having a truly social and human resurgence. People want to connect with the heart of brands and the people in them, not just a cold and professional exterior.
This is the perfect time to flood the digital waves with real stories and real people.
And you can only do that by posting more than ever.
Of course, one of the greatest fears for many businesses and social media users is about posting too much. But thankfully Instagram and other platforms automatically filter out excess content. It's almost impossible to post too much good content and so it is time to up your creation game.
How often you are posting right now? Because every day that goes without a post is a missed opportunity of connection.
3. Innovate over restriction
Different is a great way to attract attention. We've already seen great examples of innovation such as exercise sessions at home on YouTube, live online gigs and parties. Boundaries force the issue of creativity so instead of feeling restricted, why not begin to consider the possibilities?
How can your brand push the boundaries of technology to both adapt its services but also catch the attention of those we seek to serve?
Restaurant owners that are forced to shut down could share online recipes and speciality how-to videos for example. Furniture makers could showcase and teach basic carpentry.
Whilst it may feel like there is no obvious return right now to the levels of business you saw before, you'll be creating a loyal base of potential customers who will be keen to buy once the world returns to normal. Now is the time to seed your future and innovation today is your pathway to it.
4. Play the long game
Whilst the bottom line is always a concern, understand that the more you can play the long game, the greater  the results will be. Whilst so much that is outside of our control will determine the actual extent of the current levels of lockdown, only you can decide what you make of it in the moment.
The most powerful opportunity lies in front of us to create brand awareness.
Let's not just 'do social media' because it's the thing to do but really seek out a proper long term strategy for engaging with your target audience.
The future awaits.